1:00 P.M. – 9:00 P.M.
Registration
2:30 P.M. – 4:30 P.M.
Student Session: Data Center 101
In today's data center industry, there's a high demand for qualified, trained professionals. With the ever-changing Internet of Things (IoT), the IT and facilities functions continue to converge, creating an increasing demand for skilled individuals to operate and maintain data centers. Many companies are currently seeking candidates with multiple skills in electrical, mechanical, computer science, application, cloud and network engineering expertise. Data Center 101 is designed to educate students about the happenings inside a data center and illustrate future opportunities. Students will learn about the various types of data centers, technology trends, networks, data center planning, industry standards, cooling, power, partnership and a sustainable future. Join us to meet data center professionals, become involved in the mentoring program and advance your career in the data center industry!
Data Center 101 is aligned with 7×24 Exchange's commitment to STEM education.
James Coe (bio)
Senior Principal
Syska Hennessy Group
Dennis Cronin (bio)
Board Member, Mission Critical Global Alliance and
Founding Member, 7×24 Exchange International
Rich Garrison (bio)
Partner
Alfa Tech
Martin Gollwitzer (bio)
Director of Operations
Perkins & Will
Mike Swetz (bio)
Vice President, Enterprise Technology Services
State Street Bank
6:00 P.M. – 9:00 P.M.
Welcome Reception
Join us for a reception with open bar and buffet dinner accompanied by music. This is an excellent opportunity to dialogue with conference presenters, meet new people, network, welcome first-time attendees, renew old acquaintances, and meet the board members.
7:00 A.M. – 4:00 P.M.
Registration & Breakfast
Check in, pick up your name badge, conference materials and enjoy a hot buffet breakfast.
8:00 A.M. – 8:30 A.M.
Welcome and Opening Remarks
Bob Cassiliano, 7×24 Exchange chairman, will open the conference, provide an overview, review meeting logistics and address general housekeeping items.
8:30 A.M. – 9:30 A.M.
Conference Keynote:
Opportunities Earned & Leadership Learned: An American Hero's Journey
A true American hero as humble as he is grateful, Medal of Honor recipient Florent Groberg will share an unforgettable story and equally remarkable lessons on leadership, selflessness, and the importance of setting goals and earning what you wish to achieve. With a palpable passion for sharing his journey to inform and inspire others, Groberg discusses the key stages and people in his life, and how they shaped him to be the leader, advocate and role model he is today, including: growing up abroad and lessons from his mother and adoptive father; his immediate, innate desire to take action as he watched the 9/11 terrorist attacks unfold from his college dorm room; his patient and persistent efforts to enlist in the U.S. Army; and his selfless actions in Afghanistan that earned him the nation's top award for valor in combat.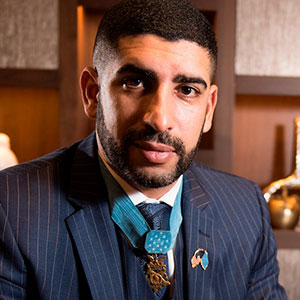 Florent Groberg
(bio)
Head of Microsoft Azure's Global Government Mission; Former Captain, U.S. Army; Congressional Medal of Honor Recipient.
9:30 A.M. – 10:00 A.M.
Refreshment Break
10:00 A.M. – 11:00 A.M.
Panel: Future-Proof the Supply Chain
As the demand for data centers continues to grow, how does the industry "future-proof" their supply chain while keeping sustainability top of mind? In this session, panelists will discuss how they address these issues through partnerships that can withstand economic uncertainty while supporting their mission to a sustainable future. Despite economic shifts or a global pandemic, growth and scalability remain key targets. Industry experts will share their experiences and strategies in approaching a project from the front-end design to the materials and handling to certify future success despite continued supply chain constraints.
Moderator:
Harry Handlin (bio)
U.S. Data Center Segment Leader
ABB
Panelists:
Nic Bustamante (bio)
Chief Technology Officer
Corscale
Gary Russinko (bio)
Principal Engineer
kW Mission Critical Engineering
Aaron Schott (bio)
Director of Product Management of Data Center Solutions
ZincFive
11:00 A.M. – 12:00 P.M.
Panel: Pandemic Lessons Learned During the Commissioning Phases
This panel discussion is a portfolio case study on commissioning lessons learned during the pandemic. Panelists will discuss construction impacts due to labor, procurement and facility commissioning relative to special precautions required during construction and operations to deal with the pandemic in the data center environment. The case study will revolve around the construction and procurement issues associated with the buildout of a campus colocation environment of over 100MW of critical IT load as well as others.
Moderator:
Steve Shapiro, PE (bio)
Partner
EYP Mission Critical Facilities, Part of Ramboll
Panelists:
Jon Gibbs (bio)
Senior Program Manager of Development
Cologix
Ian Levine (bio)
Senior Lead Commissioning Agent and Project Manager
EYP Mission Critical Facilities, Part of Ramboll
Ramzi Namek, PE (bio)
Senior Director of Design Management
NTT
12:00 P.M. – 1:30 P.M.
Lunch and Networking
1:30 P.M. – 2:30 P.M.
Concurrent Breakout Sessions
Breakout A:
CO2 (R744) for Data Centers: The Practical Journey to Sustainability
In this session presenters will discuss the US Government policy and incentives enabling the Industry and Owner/Operators to make the transition to CO2. Speakers will review the AIM Act and Inflation Reduction Act passed by Congress incentivizing CO2 and show how the business practices and societal awareness of corporations has also enabled and incentivized this transition through Environmental, Societal, and Governance (ESG) efforts and commitments and what they ultimately mean. Presenters will debunk any misconceptions of CO2 and show the numerous benefits for your data center. The presentation will close offering tangible real-world product examples of how these technologies have been successfully deployed.
Michael May (bio)
President & CTO
Effecterra
Jacob Wolfe (bio)
North American Data Center Representative
M&M Carnot
Breakout B:
Skills Training and Education ROI
Training and educational dollars are always tight, so how does an organization get the most for its dollars? The first step is to know what your staff knows and doesn't know. As an opener and to set the stage MCGA will provide several examples of what it has uncovered in its Certified Mission Critical Operator (CMCO) exam programs. Surprises are many and not always what you think. Our blue-ribbon panel of leaders representing Operators, Construction and Commissioning will react and respond to these discoveries as well as add in their own surprises in operational staff skills/knowledge and their staff's ability to project Mission Critical thought processes. The group will address the skills and knowledge that is expected of the staff in each of their respective fields of the Data Center Industry. In the end it is all about how we change the old adage of: "We don't know what we don't know"- so let's find out.
Moderator:
Dennis Cronin (bio)
Board Member, Mission Critical Global Alliance and
Founding Member, 7×24 Exchange International
Panelists:
Bill Kleyman (bio)
Board Member, Neu.ro and
Contributing Editor, Data Center Knowledge
Lillian Rivera (bio)
Director of Marketing
Bureau Veritas Primary Integration
Mike Silla (bio)
SVP Mission Critical Practice Leader, Harvey-Cleary Builders &
Education Chair, 7×24 Exchange Carolinas Chapter
Breakout C:
The Pandemic Changed Everything Else, Now Let's Change the Delivery Model for Data Center Design & Construction
The future of working together in the data center market has arrived. Everybody in the room has felt the stretch and acceleration of this market all during a worldwide pandemic, supply chain crisis and ongoing professional and skilled labor shortage. Speakers will discuss how we have been teaming to manage and overcome the challenges of our time. While the focus of our conversation is about Design-Build in data centers, the biggest thing we want to get across is that these times require working closer together and that starts with a more trusting and collaborative mindset.
John Dumler (bio)
VP, Data Center Design & Engineering
DC Blox
Corey Lemming (bio)
VP of Advanced Technology
Evans General Contractors
David Quirk (bio)
Managing Principal
DLB Associates
2:30 P.M. – 3:00 P.M.
Refreshment Break
3:00 P.M. –4:00 P.M.
WiMCO® PANEL: The 21st Century Gold Rush – Will the Education Gap Result in Fools Data?
Data centers are critical hubs for companies and organizations of all sizes in every part of the world. Not only is our industry perceived as economically lucrative, but it is also seen as stable and strong in the face of challenges. This boon is attracting many newcomers in what we are calling the 21st Century Gold Rush. The influx of green companies combined with the challenges posed by community perception underscores the necessity for education on a broader scale. This panel will discuss such complex topics that are both directly and indirectly affected by this lack of knowledge and address questions such as how should our industry face the rising challenges inherent in the globalization of digital transformation; what strategies are being deployed to meet the rapid growth of data; how do concepts such as NIMBY, diversity, and social equality play into the data centers of the future and what are some strategies local chapters can do to address this education gap?
Organized by the 7×24 Exchange International Women in Mission Critical Operations (WiMCO) Committee
Moderator:
Lillian Rivera (bio)
Director of Marketing
Bureau Veritas Primary Integration
Panelists:
Robin Daly (bio)
Vice President
Envirotrol
Randi Johnson (bio)
Data Center Facility Operations Area Director
Meta
Kerry King (bio)
Director, Global Data Center Facility Operations Support
Meta
Karen Petersburg (bio)
Design Director
Digital Realty
4:00 P.M. – 5:00 P.M.
WiMCO Networking Reception
Join the National Women in Mission Critical Operations Committee for a networking reception.
SPONSORED BY:


7:00 A.M. – 8:30 A.M.
Breakfast & Registration
8:30 A.M. – 9:00 A.M.
Opening Remarks
Bob Cassiliano will review day one highlights, recognize the conference Corporate Leadership Program sponsors and give a 7×24 Exchange update.
9:00 A.M. – 10:00 A.M.
Tuesday Keynote: The Unappreciated Variable
Management theorist Peter Drucker once said, "Culture eats strategy for breakfast." As businesses grapple with the short and long-term impact of COVID on the work environment, 100% remote, 100% office or somewhere in between they can expect real solutions to be few and the associated trade-offs to be many. For many organizations, their on-going ability to grow and thrive will depend on inculcation and strength of a distinct corporate culture. In this presentation, the presenter will explore the importance and impact of a strong company culture. Among the areas addressed will be the definition and elements of a corporate culture, what it is and isn't, and why it's important. Real-life examples will be provided on how cultures originate and are built and why some succeed, and others fail despite the best of intentions.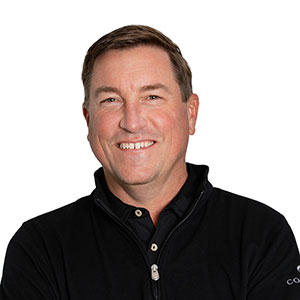 Chris Crosby
(bio)
CEO
Compass Datacenters
10:00 A.M. – 10:30 A.M.
Refreshment Break
10:30 A.M. – 11:30 A.M.
Panel: We are at an Inflection Point-Direct Liquid Cooling
The pandemic provided time to reflect on direct adiabatic cooling of hyperscale and other data centers. The cost to move the high quantities of air are at their highest point. Anecdotal data suggests the high volumes of outside air are contributing to higher server failure rates. A major manufacturer of IT equipment is now offering a complete direct liquid cooling solution. The panel will have a frank discussion of the state of the industry, and open questions from the audience.
Moderator:
Robert Stephen Spinazzola, PE (bio)
Director
Shumate Engineering
Panelists:
John Kolar, ME (bio)
Principal/CTO
Integra Mission Critical
Leonard Ruff, AIA, NCARB (bio)
Critical Facilities Architect
Cascade Mission Critical
Robbie Sovie (bio)
Executive Vice President
T5 Construction Services
11:30 A.M. – 12:30 P.M.
Applying Machine Learning to Optimize Data Center Cooling
The presentation will describe the application of Artificial Intelligence (AI) to data center precision cooling. We will explain the technology and go through how it was applied for BMO's two primary data centers. We will detail the various phases of the project and the resources involved. Finally, we will share the actual results in terms of energy savings, cost reductions and improved operations.
Bernie Oegema (bio)
Data Center Business Development Manager
Siemens
Simone D'Angelo (bio)
Senior Manager, Engineering Design
BMO Financial Group
12:30 P.M. – 2:00 P.M.
Lunch & Networking
2:00 P.M. – 3:00 P.M.
Real World Transition to On-Condition
For years, the Data Center industry has struggled with practical ways to leverage data to better manage maintenance decision risks and costs. Data infrastructure and process control barriers – as well as the practical application of domain knowledge – result in defaulting to time-based interventions. In 2020, Schneider Electric & Compass Datacenters signed the first true full system level "On-Condition" service contract for their flagship campuses' power centers. In cases where no silver bullet "AI" exists, On-Condition can serve as a pragmatic risk-driven strategy combining best-in-class machine learning, randomized sampling, and time-based preventative maintenance visits on a subset of assets. A fully connected, On-Condition maintenance contract helps companies reduce risk and human intervention. This was essential during the Pandemic – and continues to be vital as we move into and evolve in the post-Pandemic era. During this session, we discuss the deployed solution and value created with a system level On-Condition service approach.
Luke Durcan (bio)
Innovation Director
Schneider Electric
Sudhir Kalra (bio)
EVP of Global Operations
Compass Datacenters
3:00 P.M. – 3:30 P.M.
Refreshment Break
3:30 P.M. – 4:30 P.M.
Concurrent Breakout sessions
Breakout A:
Staffing, Supply Chains, and Black Swans, Data Center Risk Factors You Need to be Aware of
The pandemic compounded challenges to data center operational resiliency, including supply chain delays and staffing shortfalls. Even as pandemic control measures ease, many of these issues will persist. Stressed power grids also represent a slowly growing challenge to operational resiliency – one that a "black swan" EMP event could make exponentially worse. Fortunately, operators have a number of mitigation strategies they can implement now to reduce their exposure.
Mark Gusakov (bio)
Director Client Resiliency
Uptime Institute

Breakout C:
Economical, Fast, and Robust: Automated Fleet Management of Critical System Devices
Digitized energy control systems and safety infrastructure improve 7×24 operations but require specific, infrequently used skills. This presentation illustrates a business case for the use of automation and machine learning to improve the safety, reliability, and economy of operational technology systems made of digital devices, while reducing the time and technical expertise required. Improvements to the responsiveness of device management within mission critical systems are paramount, considering recent direct and supply chain attacks. This fleet management system promptly installs firmware updates for performance enhancements and antivirus and cyber defense patches, automates repetitive processes, and uses machine learning to verify the correct operation of modified devices
Javier D'Acosta (bio)
Global Accounts Manager
Schweitzer Engineering Laboratories, Inc.
6:30 P.M. – 10:30 P.M.
Sponsored Event
An Evening at Universal Orlando Resort
Click here for event details.
Special thanks to the partners that made this event possible:
ABB; Adolfson & Peterson Construction; Aggreko; AKF; AlfaTech | AT-PD; Armstrong Ceiling Solutions; BOHLER Engineering; Caterpillar Inc.; Clayco, Inc.; Corgan; Cummins Power Generation; Distributed Power Solutions; Duffey SE; East Penn Manufacturing Co.; Eaton; EnerSys; Exertherm ; G&W Electric; Gerchamp; Gordon Inc.; Gray; Hitachi; IDEAL Building Solutions; JE Dunn Construction Company; Johnson Matthey; Kohler Co.; LANTANA LED; Liberty Mission Critical Services; Maddox Industrial Transformer; Maverick Power, LLC; MMR Group; Mortenson; MTU-A Rolls-Royce Solution; Performance Contracting, Inc.; PCL Construction; Ramboll; Rentaload; Rosendin; RoviSys Building Technologies; Schneider Electric; Schweitzer Engineering Laboratories; SIEMENS; Solar Turbines, Inc.; Soprema; Southwire Company; Starline; Sunbelt Rentals; Syska Hennessy Group; Thermo Systems; Toshiba Power Electronics; Trane Commercial North America; United Rentals; Vertiv; Victaulic; Viking Group; The Whiting-Turner Contracting Company; XNRGY Climate Systems; ZincFive
8:30 A.M. – 8:45 A.M.
Opening Remarks
Bob Cassiliano will review highlights from day two and address housekeeping items of interest.
8:45 A.M. – 9:45 A.M.
Wednesday Keynote:
Sustainable Future for Data Center Power
Attendees will learn why today's IT infrastructure and data center power designs/architectures will not meet tomorrow's rapidly changing power requirements. This session will address how the pandemic and aggressive ESG goals have accelerated the need for substantial change to current and future data centers and, significantly, IT power architecture, design and delivery. Presenters will explain why organizations will be challenged to develop an approach in response to increasing government regulation, corporate sustainability goals, increasing demand and reduced traditional power availability. Most will be asked to address these challenges while reducing cost and increasing speed without sacrificing reliability.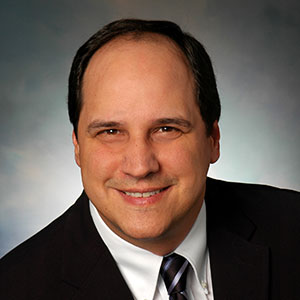 Peter Panfil
(bio)
Vice President Global Power
Vertiv
9:45 A.M. – 10:15 A.M.
Refreshment Break
10:15 A.M. – 11:15 A.M.
Public Cloud vs. On-Prem: Comparing Data Center Strategy and Cost on the Road to 400 Gig
The road to 400 Gig has been paved with several options available for both singlemode and multimode fiber, with 800 Gig and Terabit applications on the horizon. With emerging technologies and applications driving increased bandwidth requirements in enterprise data centers, decisions need to be made between outsourcing to the public cloud or adopting a private on-prem strategy. This presentation compares the cost, benefits, and infrastructure considerations as enterprise data centers look to adopt next-generation speeds.
Gary Bernstein (bio)
Global Data Center Solutions Specialist
The Siemon Company
11:15 A.M. – 12:15 P.M.
The Ties that Bind: Service Continuity in the Midst of Chaos
Mission Critical services don't stop during a Pandemic – they change – the customers change, the requirements change, the urgency changes, the technology changes, the delivery changes, and you, the service provider must adapt. But this pandemic centric change isn't just technical, it's personal – and "adapting" just isn't good enough – as we share the lessons we learned.
David J. Cohen (bio)
Service Manager, Hosting Services
University of Pennsylvania
Donna M. Jacobs (bio)
IT Sr. Director, Infrastructure Operations
University of Pennsylvania
12:15 P.M.
Conference Adjourns